Other Products to Compliment
DJ Booth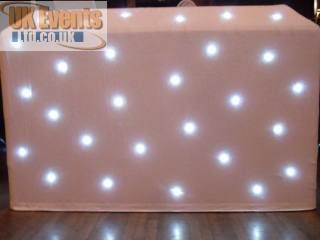 Starcloth DJ Booth
DJ starcloth booths are available in white or black to match the colour of your theme.
LED Uplighters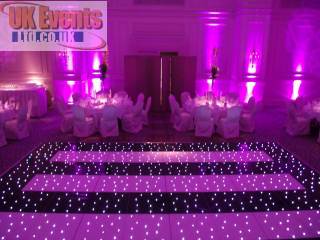 Room Lighting
Wash the walls of your function room with the use of LEd uplighters.
Colour Changing Cube Tables/Seats
LED Cubes
You can use our colour changing as seats or tables to add a touch of class to your event.
LED Colour Cubes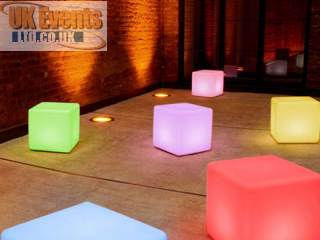 Cube Seats and Tables

We are proud to supply our completely wireless LED cubes. Our cubes can be set to a variety of vibrant colours as well as scrolling through an array of bold colours.
The LED coloured cubes can be used as tables or seats. The cubes makes a dark room look very vibrant and adds a touch of class to dull and dingy rooms.
Our LED cubes are battery operated, can be used indoors and outside and can be used as seats, decore and small side tables.
Each cube meassures 40cm x 40cm x 40cm and has a battery life of up to 12 hours.